Reg Farrell Engineering are delighted to announce new partnership with Reece Safety products.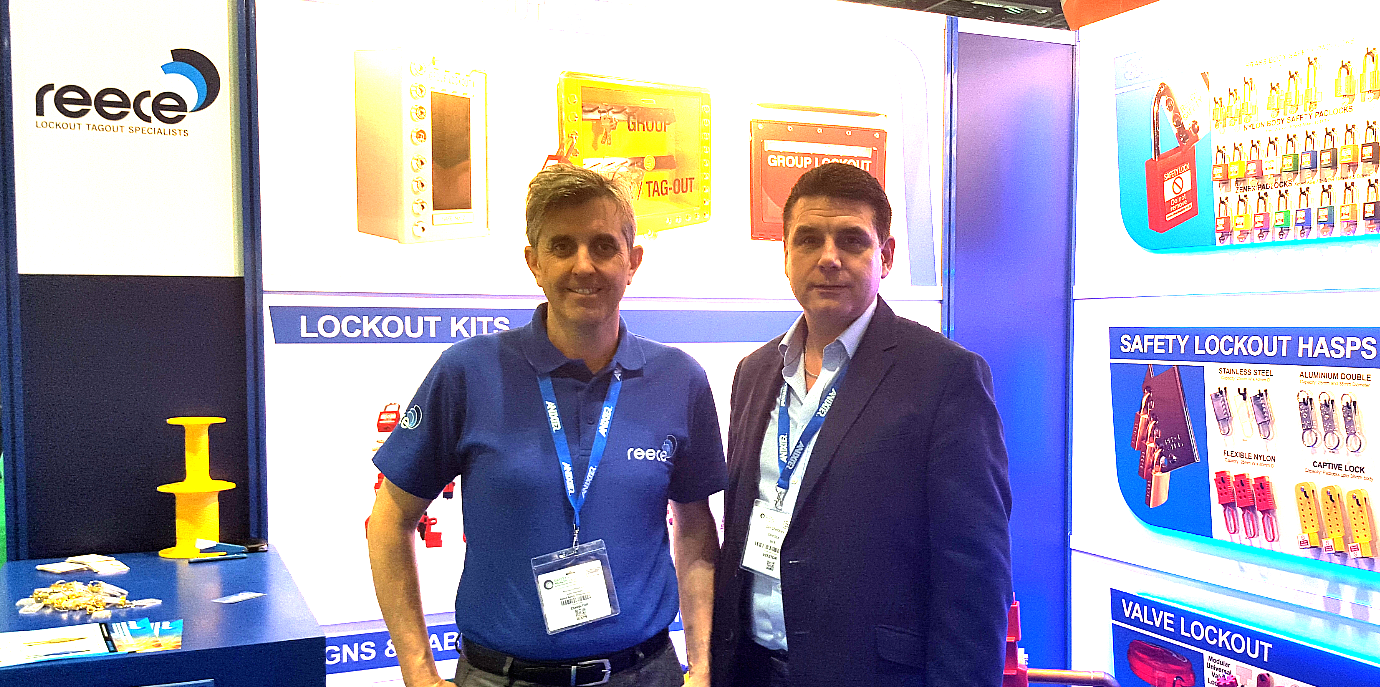 RFE are delighted to have been appointed as distributor for REECE safety products a market leader in safety lockout systems.
Pictured above at the recent London ExCel Safety and Health Expo,Ian Checkley (Reg Farrell Engineering General Manager)and David Wheatcroft (Reece Sales Manager)
With ever increasing safety legislation, ensuring the safety of workers when working on electrical machines and valves is of the utmost importance. Reece Safety offer a complete range of lockout/tagout products to help companies comply with the current regulations.
* Provision and Use of Work Equipment Regulations 1998, section 19 Energy.
* Electricity at Work Regulations 1989, Regulation 13.
Reece safety catalog (56 pages)