Thermography training courses 2nd-4th Dublin December 2015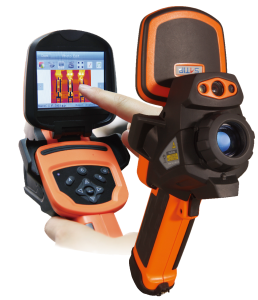 Thermography training courses.Commencing 2nd-4th December 2015
Course Overview.
The 3-day courses focus on industry specific topics, typical infrared courses teach attendees multiple IR applications;
Level 1 Thermography training courses:  (3 day course) comprises of:
Introducing why thermography is used.
Science of thermography.
Practical application.
Safety & best practice.
Camera setup (practical).
Report writing.
Written examination.
Certification: provided by ASNT www.asnt.org
ASNT Thermography training courses
The American Society for Nondestructive Testing Inc. (ASNT) is the world's largest technical society for nondestructive testing (NDT) professionals. Through our organization and membership, we provide a forum for exchange of NDT technical information; NDT educational materials, programs and standards and services for the qualification and certification of NDT personnel. ASNT promotes the discipline of NDT as a profession and facilitates NDT research and technology applications.
ASNT Certification is the most recognized credential for NDT
For nearly half a century, ASNT certification has been the standard for the nondestructive testing industry. For employers, ASNT certification is an impartial validation of the competence of NDT personnel in the field.
Students will Receive:
Level I Certificate.
Course Resource Manual.
Course Objectives:
Understand Basic Infrared Camera Setup (using ANY brand and model).
Understand the Fundamentals of Infrared.
Understand Thermography.
Understand Heat Transfer.
Understand Multiple IR Applications.
Understand Software and Reporting (using ANY brand of camera).
For more information please contact antoinette@rfe.ie  or Telephone 01 4659010.